Summary
Teeth-whitening strips are flat strips of flexible plastic with a thin layer of whitening gel on them. They are one of the most popular methods because they provide great results while also being extremely convenient and cost-effective.
Description
Strips usually have two sets of sizes within the kit: larger ones for upper teeth and smaller ones for lower teeth. The protective layer is removed from the strip and the sticky side applied to the front of the teeth for the recommended period of time, which is often 30 minutes a day for 7-14 days.
The whitening gel used on strips either contains carbamide peroxide (up to 20%) or hydrogen peroxide(up to 10%) as the active ingredient. Different manufacturers and types of strips may contain other ingredients besides bleaching agents. Potassium nitrate and strontium chloride are anti-sensitivity ingredients that may also be included. If you have a history of sensitive teeth, you will benefit from using strips that contain one of these ingredients.
Some manufacturers have made strips even easier to use by creating dissolving whitening strips. These strips may contain peroxide or a non-peroxide whitening ingredient. The strip itself is made out of glycerol, pectin, or carboxymethyl cellulose. Glycerol is a sweet-tasting, non-toxic compound that dissolves in water. Pectin and carboxymethyl cellulose are used as thickeners for the strips. Both dissolve in water.
Results
The precise results and the length of time you need to use the product before seeing results differ from product to product. Length of time of use can vary between 30 minutes to 2 hours per day for 7, 14, or 21 days. With this method, results are usually noticeable within a few days to a week. User results can go up to 6 shades brighter, depending on the type of stains being treated, so it can be a very effective method.
Whitening Strips Product Reviews
Pros and Cons
As you can imagine, this is the number one question that people seem to ask. There are many teeth whitening products available, so people naturally wonder if they actually work. Here are a few facts to help you get a better understanding:
The Pros
Much easier to use than bleaching trays – one of the main reasons why people prefer them over the other options is ease-of-use. The strips are very thin and easy to apply directly over your upper and lower teeth, whereas bleaching trays have to be filled up with the teeth whitening product and then held in your mouth for 10 to 15 minutes each day in order to experience the maximum benefits. As you can imagine, bleaching trays are not only inconvenient but are downright annoying. Whitening strips, on the other hand, are simple to use, hardly noticeable, and incredibly effective. They are by far the superior choice when compared to bleaching trays and other types of whitening products.
Strips do not trigger your gag reflex – some people experience all types of negative side effects when using bleaching trays. One such negative side effect is triggering the gag reflex. Some people will immediately begin to gag as soon as a bleaching tray is placed in their mouth. Other people will try hard to use the bleaching tray for as long as possible, but in the end, they will begin to gag and have to remove it before experiencing the maximum benefits of the bleaching gel. Whitening strips will never trigger a gag reflex whatsoever. They are the ideal option for those who have a tough time using bleaching trays.
The Cons
The strips will occasionally fall off of your teeth – obviously, this is kind of annoying and not very effective if the strips continue to fall off of your teeth. You may have to test out multiple products until you find the perfect ones to meet your needs. Do not fear if one of the best whitening strips does not seem to agree with you. Try some of the others to find one that will turn out to be the perfect fit.
One of the main disadvantages of strips is that if your teeth are more irregular in size and shape, it is sometimes difficult for the strip to reach into the deeper corners. In that case, it is suggested to use a touch-up method like a whitening pen to work on those areas. The other option would be to use a different method such as whitening gel in a tray. Also, some strip brands are trickier to place than others. It can take a couple of tries to put the strips on properly.
Our Top 3 Teeth Whitening Strips of 2021
Image
Product

There's a whole lot to like about Mr. Blanc. Does not contain any peroxide. Will keep your enamel safe. No sensitivity issues at all

Check on Amazon

Formula based on sodium chlorite. Fast results. Safe on enamel. Uses nano oxygen bubbles. PearlGuard offer 100% satisfaction guaranteed refunds

Check on Amazon

Very impressive results. Removes 14 Years Of Stains" statement is true. Fast-acting formula. Easy to use. Contains peroxide

Check on Amazon
Read Review
How Do the Best Strips Work?
To put it simply, teeth whitening strips are typically coated with a whitening gel that also contains peroxide. When the strip is applied to your teeth, it is effective because it helps to keep the whitening gel in place as it works to remove the stains and yellow and brown spots from your teeth.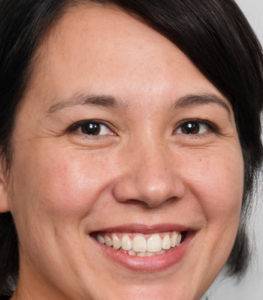 The trick is that you have to keep the strips on long enough for the whitening gel to have a positive effect. If you do not leave the strips on long enough, the gel will not be able to penetrate the stains and build up long enough to begin to eliminate the stains and create the beautiful white color that you are looking for.
That's why it's so important to find the best teeth whitening strips to stay on your teeth. The longer they are there, and the longer they stay in place, the better benefits you will experience.
Are They Safe?
Safety is often a concern when it comes to whitening strips. Fear not, because dental strips of this type are incredibly safe. At the end of the day, it's important to recognize that the majority of the available strips are very safe. But there is one ingredient we recommend you look out for, and the ingredient is called chlorine dioxide. You see, chlorine dioxide could have a potential negative effect on the enamel of your teeth. This substance contains acid, so if it's applied to your teeth for a long enough amount of time, it could potentially wear away at the enamel on your teeth. Since this is the same acid used to disinfect swimming pools, it's obviously an ingredient that you would much rather avoid. It's better to be safe than sorry, so avoid whitening strips that contain chlorine dioxide at all costs.
Important Teeth Whitening Safety Tips
Safety is always of the utmost importance when it comes to taking care of your teeth. Obviously, the better you take care of your pearly whites, the better off you are going to be.
With that in mind, please pay close attention to the teeth whitening safety tips that we are about to share with you right now:
Read the instructions carefully – before using any teeth whitening strips or other teeth whitening products for that matter, it's always best to make sure that you read and understand all of the instructions. By reading and following the instructions, not only are you protecting your precious teeth, but you are also giving them a fighting chance at looking their absolute best once the whitening process is complete.
Always use products from teeth whitening brands that you trust – if you've never heard of a particular product, it would be in your best interest to look them up online to find out additional information. Make sure previous customers are happy with the product and find out if it has an excellent reputation. You do not want to potentially throw away your money on products that do not work. Or worse, you do not want to spend money on products that might end up causing more harm than good. So choose dental strips that come from reputable brands that you know, like, and trust.
Ask your dentist for a recommendation – if you are afraid of picking one brand over another because of problems with your teeth, then you could always ask your dentist to recommend a specific teeth whitening brand. This may work to your advantage because getting a recommendation directly from a dental professional, based on your specific needs, could very well be exactly what you need to make the best choice.
All in all, choosing the best whitening strips does not need to be a difficult decision. Make sure that the safety of your teeth is always a number one priority when picking products of this type.
Is It Possible to Overuse Them?
Another question that many people ask is whether or not it's possible to overuse whitening strips.
Here's an important fact:
Dentists have come to recognize that certain patients become obsessed with whitening their teeth. These patients do it so often that dentists actually created a name for this condition. The condition is known as bleachorexia.
At the end of the day, if you whiten your teeth with strips too often, you open yourself up to potential negative side effects that include:
irritated gums due to too much exposure to carbamide peroxide
receding gums
brittle teeth
chalky teeth
thin teeth
Clearly, overusing teeth whitening strips presents its own negative side effects. Make sure to always follow the directions carefully on the box so that you do not accidentally overuse the product. It can lead to serious negative side effects as you can tell by the info listed above.
Tips and Guidelines for Use
Here are a few tips about using whitening strips:
Avoid chlorine dioxide. Chlorine dioxide is very acidic and has been shown to damage enamel over the long term. While it's been banned for use by dentists in the UK, some whitening strip brands manufactured elsewhere may still contain it.
Dry your teeth. If you have a hard time keeping the strips in place, drying your teeth with a blow dryer or washcloth will help them adhere better.
Length of product use. Some products say to leave the strips on for up to 2 hours, but remember that you're not supposed to eat or drink with the strips in, and talking and laughing can affect the fit of the strips. So, choose a product with a timeline that you can commit to. It might be easier to sit for 15 minutes than 2 hours. On the other hand, if you have sensitivity issues, strips with a longer wearing time should be less potent and easier on gums.
In the end, we all want whiter teeth. Please use this information to experience the wonderful benefits of teeth whitening strips.